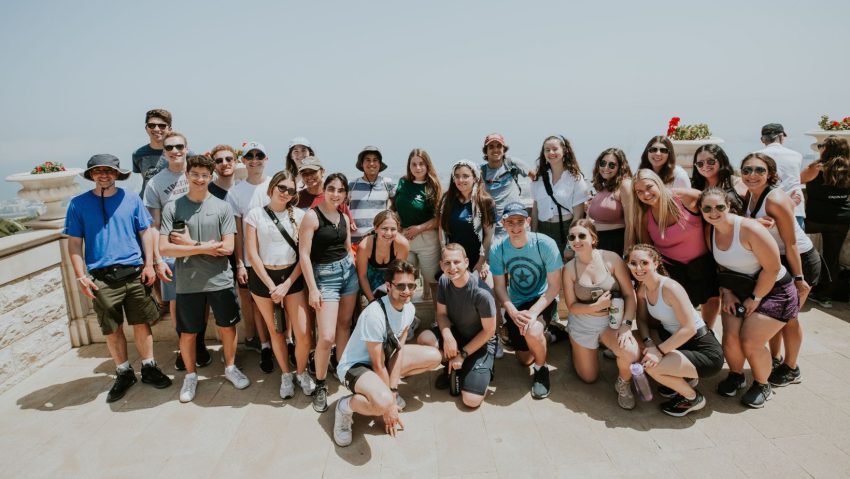 Summer 2023 trip dates are 5/14 - 5/25
Birthright Israel is an innovative partnership between Jewish communities around the world and the people of Israel, providing the gift of peer-group, educational trips to Israel for Jewish young adults ages 18 to 26. It is made possible with the support of the Government of Israel, private philanthropists, and thousands of donors worldwide.
The Tufts Birthright Experience
We help students develop personal connections and explore Israel's deep religious and spiritual significance—and its history, languages, cultures, politics, and connection to Jewish tradition. And through our role as a convener, we encourage students with divergent views to build bridges.
With the generous support of Boston's Combined Jewish Philanthropies, Tufts Hillel is proud to offer Birthright Israel trips for eligible Tufts students and their friends. By going on Birthright Israel with Tufts Hillel, you can explore Israel with Israelis the whole time & experience Israel through the eyes of the locals. Float in the Dead Sea, hike in the desert, wander the streets of Tel Aviv, & so much more this winter by applying now!
These trips are staffed by our own campus professionals, and we work to customize the itinerary in order to provide Tufts students with a truly unique Birthright Israel experience.
Tufts Hillel provides this Campus Birthright Israel trip through Combined Jewish Philanthropies' Israel  IACT initiative.  In addition to opportunities provided on the trip itself, IACT expands the Birthright Israel experience with excellent pre- and post-trip programming, and creates many opportunities for students to engage in Jewish life upon their return from Israel.
Our trips are also open to friends and family members of Tufts students. If they are eligible for Birthright Israel, friends from camp, from home, siblings, and cousins are welcome to join the Tufts Hillel trip! In order to save a spot together, make sure to apply today!