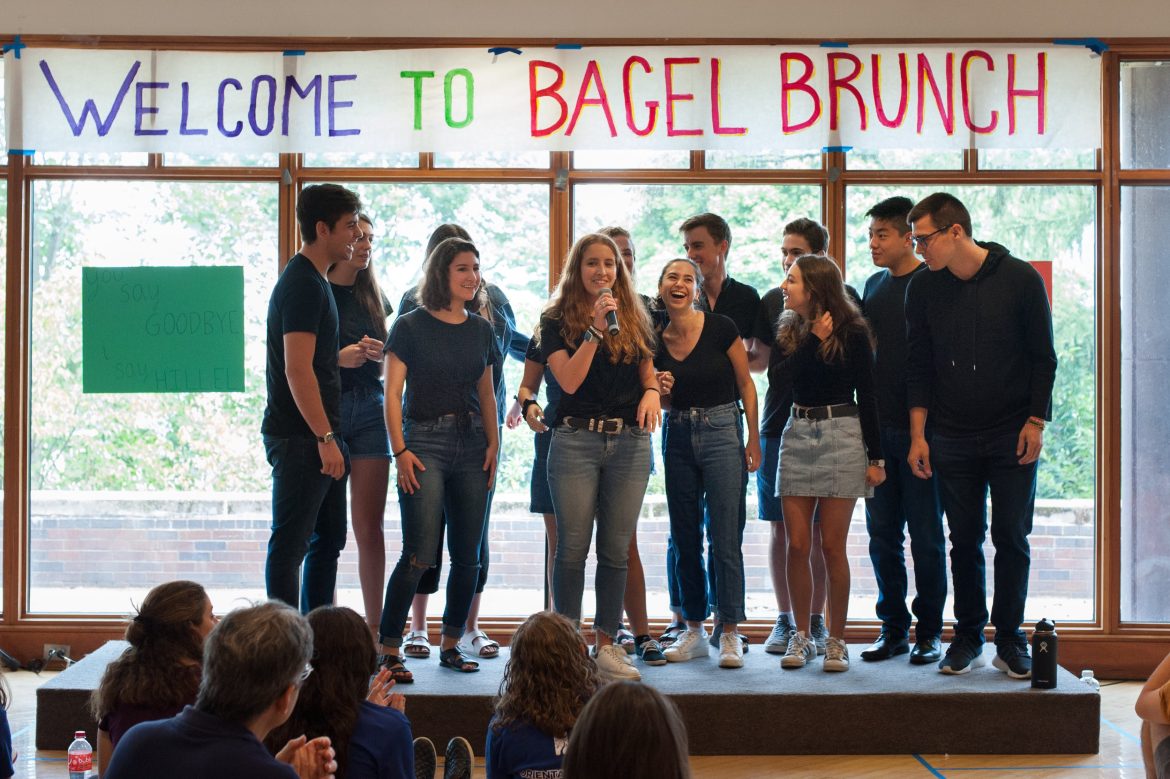 For over twenty years, Shir Appeal, Tufts University's co-ed Jewish a cappella group, has performed a wide range of pop, rock, soul, and Jewish music for audiences on and off campus.
From Israeli Rock to traditional and liturgical melodies to Jewish world music to English songs with Jewish themes, Shir Appeal performs lively and beautiful harmonies that entertain and inspire.
Shir Appeal has been recognized for its performances numerous times and was selected for both the Best of Jewish A Cappella (BOJAC) and Best of College A Cappella (BOCA) compilation albums four times. The group won a CARA award for its album Unpealed and, most recently, its performance of "Ktzat Acheret" from its CD The Elephant in the Room was featured on the Voices Only Best of A Cappella compilation.
Shir Appeal is an interfaith group with members from a wide variety of backgrounds and diverse religious beliefs.
For information on booking, performance schedule, or to order CDs, email the group at shirappeal@gmail.com.
To find out more about Shir Appeal, visit http://www.shirappeal.com/.