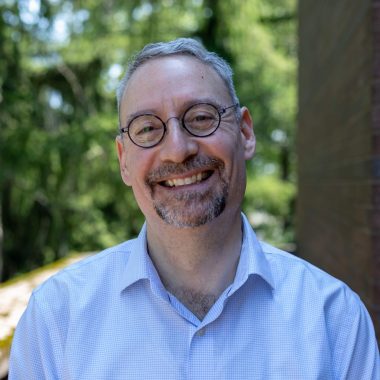 Naftali Brawer, PhD
Neubauer Executive Director & University Jewish Chaplain

Pronouns: he/him/his
Rabbi Brawer cares deeply about the Jewish community of the future, and believes that it is being shaped on the college campuses of today. The excitement of supporting Jewish students as they experiment with, and discover a Judaism relevant to them, is what drives his work at Hillel.
---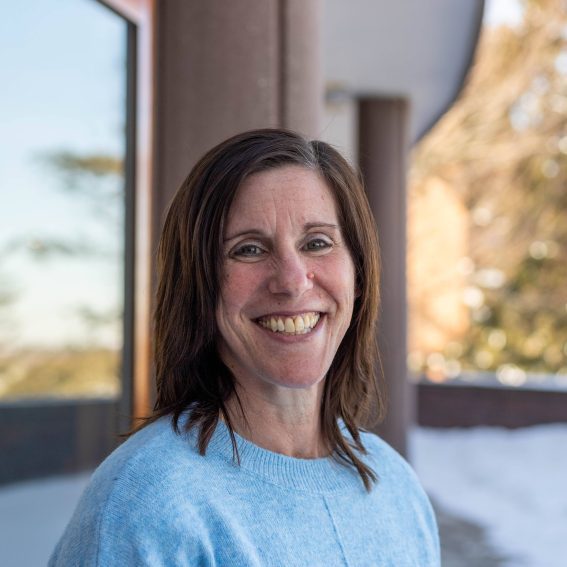 Pronouns: she/her/hers
Lauren oversees the vast array of programming at Tufts Hillel. Lauren's work has a special focus on making social justice an integral component of work on campus. Lauren is a Syracuse alumna, and holds a graduate degree in Social Work. Prior to her appointment at Tufts Hillel, Lauren directed youth programming at a large synagogue and has also worked extensively with the foster care system and troubled youth.
---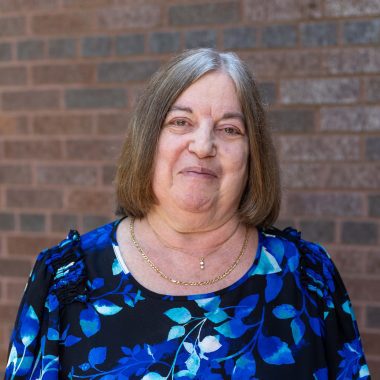 Marilyn joined Tufts Hillel in June 2022 as the Director of Operations.  She has spent her career working in the Boston Jewish Community in various organizations as well as working for many years at a private family foundation who supported local and national Jewish organizations.  Marilyn has extensive experience in nonprofit management, specifically in the areas of operations, finance and human resources.  Marilyn has also spent much of her career working with college students and high schools and is excited to return to campus through her work at Tufts Hillel.  Marilyn cares deeply about the Jewish community, in future generations, and is energized by her work with young adults.  Marilyn lives in Newton with her husband and is the proud mother of two young adults, who also live in the Boston area.  When not working, Marilyn enjoys experiencing the many sights and wonders of Boston and the greater New England area.
---
Diana Faust
Director of Development

Pronouns: she/her/hers
Diana joined Tufts Hillel in 2023 as the Director of Development, overseeing Tufts Hillel's fundraising efforts. She joined Tufts University Advancement in 2016 as the Assistant Director for the Fund for Tufts Medicine at Tufts University School of Medicine and moved into the role of Associate Director of Development at Cummings School of Veterinary Medicine in 2020. At Mount Holyoke College, she majored in Theatre Arts, and started her career in philanthropy with internships in the arts in New York City. Outside of work, you will find Diana volunteering with Combined Jewish Philanthropies and the Anti-Defamation League, traveling, visiting museums, trying new vegan recipes, and spending time with her two cats. A native of western Massachusetts, Diana now lives in Medford.
---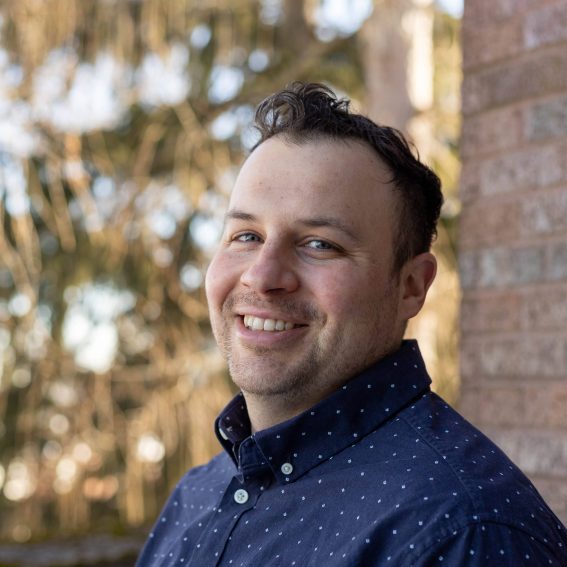 Ilan Persing
Communications and Marketing Manager
Pronouns: he/him/his
Ilan hails from all over, including Haifa Israel, Brookline Massachusetts, and Berkeley California. At UMass Amherst he studied Communication and Film studies, and has spent the last decade working in Jewish experiential education. Most recently Ilan coordinated the San Francisco Diller Teen Fellows program. Ilan loves finding new restaurants to explore, playing his guitar, and spending quality time with his wife and their dog, Sirius Black.
---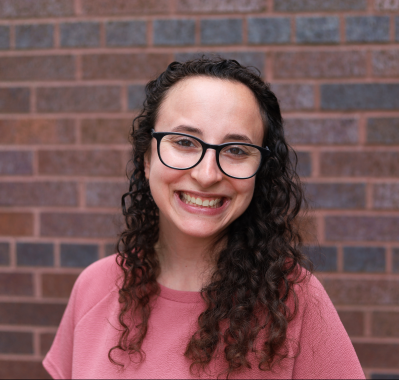 Katie Hamelburg
Curator of Religious Experience
Pronouns: she/her/hers
Katie Hamelburg is thrilled to have joined the Tufts Hillel team as the Curator of Religious Experience. Her background is in Experiential Jewish Education and Engagement and is passionate about creating meaningful Jewish experiences for people of all backgrounds. She moved to Boston after studying Jewish and Middle Eastern Studies at the University of Maryland and has an MA/MBA in Jewish Professional Leadership and Non-Profit Management from Brandeis University's Hornstein Program. Prior to coming to Tufts, Katie worked in a wide range of Jewish communal organizations including Repair the World, Camp Tel Noar, United Synagogue Youth, Metrowest Jewish Day School, and Boston area synagogues, and most recently comes from the Program Team at JPro. In her free time, she loves playing board games, traveling, and teaching Israeli dance.
---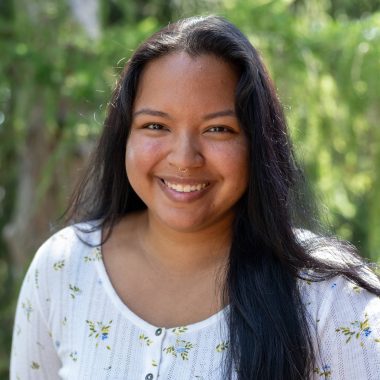 Pronouns: she/her/hers
Natalie graduated from Tufts in 2020, earning her BA in Classics and International Relations. As a former intern for our Cummings/Hillel Program for Holocaust and Genocide Education, Natalie is excited to be back at Tufts Hillel. She is looking forward to working with students and helping them implement successful programming. Outside of work, Natalie is an avid OrangeTheory Fitness member, having taken 400+ classes.
---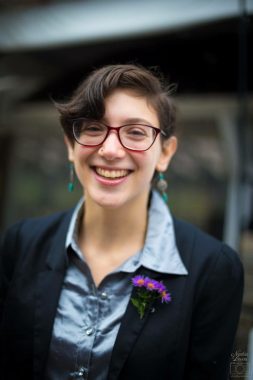 Pronouns: They/them
Leah Nussbaum is a reform rabbi, chaplain, and teacher-- and they're excited to support reform students and beyond at Tufts Hillel this semester! Rabbi Leah lives in Medford but works full-time at Hebrew SeniorLife in Roslindale as a staff chaplain. They love working with people of all ages, having been a Hillel leader during their time at Syracuse U, leading teen leadership programs, and more recently organizing a queer Pesach retreat for young adults. Rabbi Leah is also a new volunteer with Jewish Big Brothers Big Sisters, and is an active alumnus of teen and young adult engagement organizations NFTY-NE, Repair the World, Interfaith America, and the Adamah Farming Fellowship. They love nature, crafts, games, and helping each person find a connection to their Jewish identity and community.
---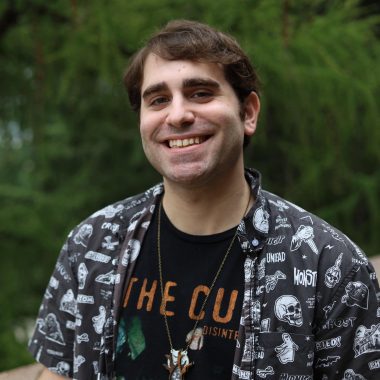 Matthew Kaufman
Israel Educator (IACT)
Matthew Kaufman is currently a graduate student at Brandeis University, where he studies Jewish Professional Leadership through the Hornstein Program. Before attending Brandeis, he worked for nonprofits such as the Philadelphia Anti-Defamation League and Repair the World Brooklyn. Matthew has also conducted research on behalf of Birthright Israel and the Jewish Federation of Greater Atlanta. When he isn't occupied with work, he can be found listening to jazz records and spoiling his pet cat, Babka.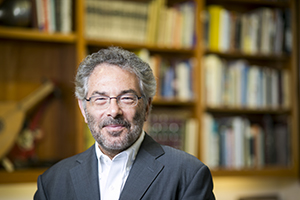 Pronouns: he/him/his
Rabbi Summit stepped down from the position as Executive Director of Tufts Hillel after serving for 39 years. He is currently a Senior Consultant for Hillel International directing a national project entitled "Living our Values." He continues in his position of Research Professor in the Department of Music and the Judaic Studies Program at Tufts and also holds the appointment of Emeritus Jewish Chaplain at Tufts. Rabbi Summit is an ethnomusicologist and his CD "Abayudaya: Music from the Jewish People of Uganda" was nominated for a GRAMMY award. He also recorded a CD for Smithsonian Folkways Recordings on the music of the Jewish, Christian and Muslim Fair Trade coffee farmers in Uganda and is the author of two books on music and identity in the American Jewish community. He is passionate about hiking, guitars, and Jewish music.
---